New green jobs are created where biorefineries are established. The nearby local community will benefit and grow together with the biorefinery.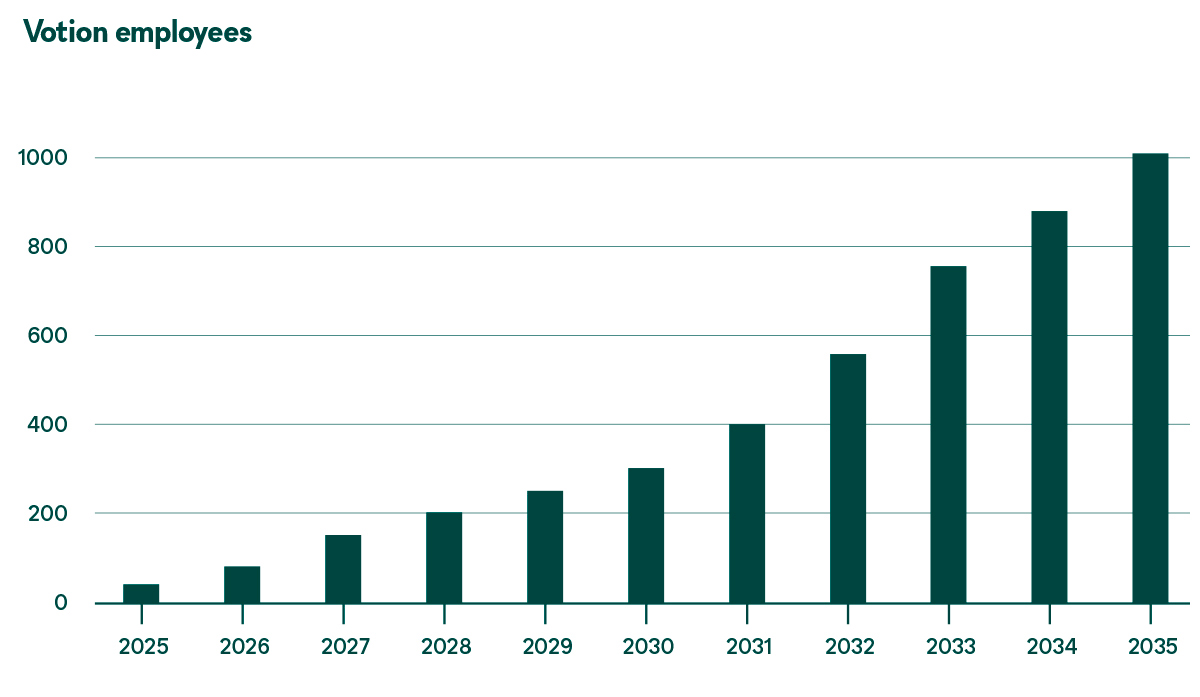 Each large-scale biorefinery will create approximately 100 to 200 direct jobs and three times as many indirect jobs. Thus, Votion's roadmap includes the creation of many jobs over time.
Moreover, the biorefineries will be located in rural areas, and a large part of the indirect jobs are directly linked to agriculture, forestry, or aquaculture.